Find information and answers to frequently asked questions
Learn about our process, types of metals, shipping + returns and more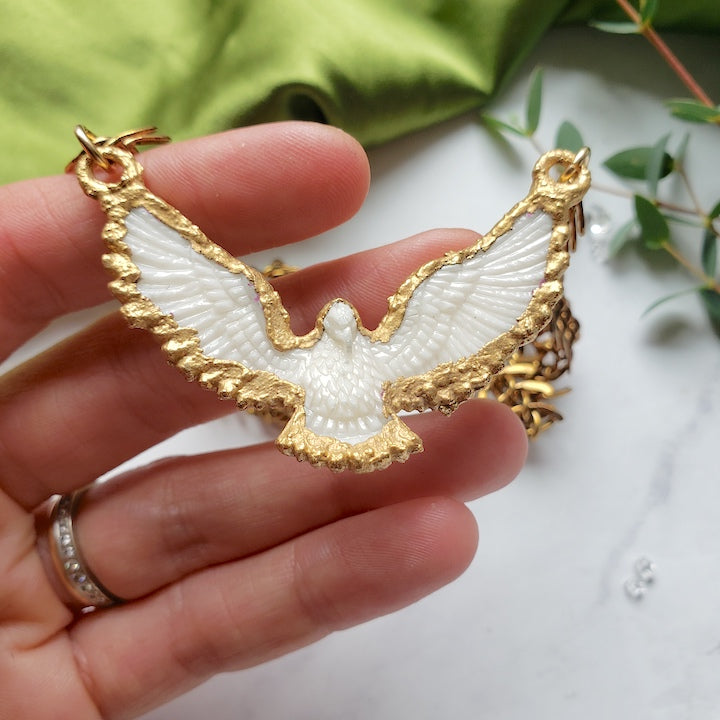 What is the metal?
What is the metallic part around the stones on your jewelry?
Each product will have details listed. I use a combination of 14k gold fill, brass, 18k gold plating and copper electro-forming.
Read the Copper Electro Forming Blog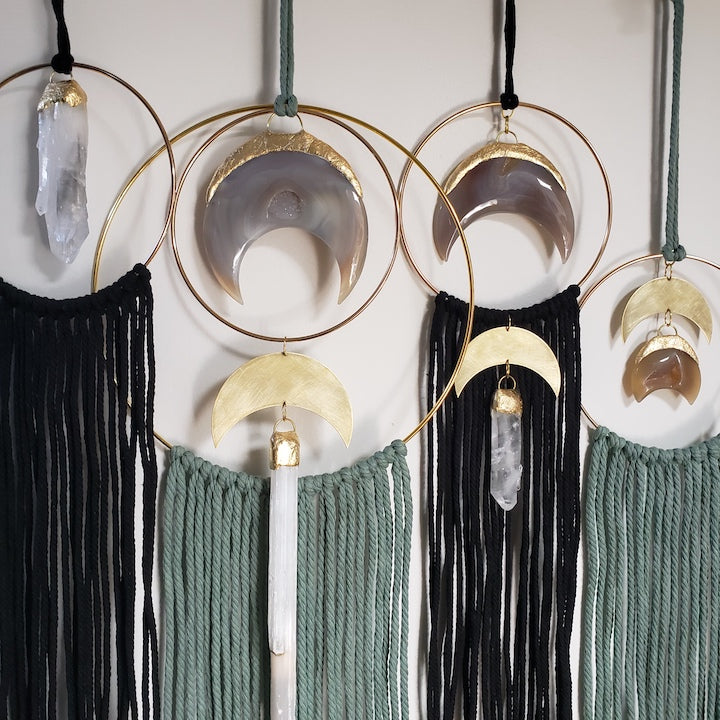 More on Metallics
Accessories & Home Decor Items.
For items like shawl pins, wall hangings and hair clips, I use a synthetic NON-toxic, hypoallergenic clay to form an organic bezel around the stone and guild it in a metallic leafing. This process is nickel-free and hypoallergenic.  
Shop Home Decor
Jewelry Care
Can I get my jewelry wet?
Most Jewelry is waterproof- however it is best pratice to remove jewelry before washing hands, showering, applying moisturizer, swimming and cooking. The oils and soaps may wear down the metallic finish over time.
While traveling with your jewelry it is best practice to store your jewelry in its own bag to avoid damage from banging around with other items.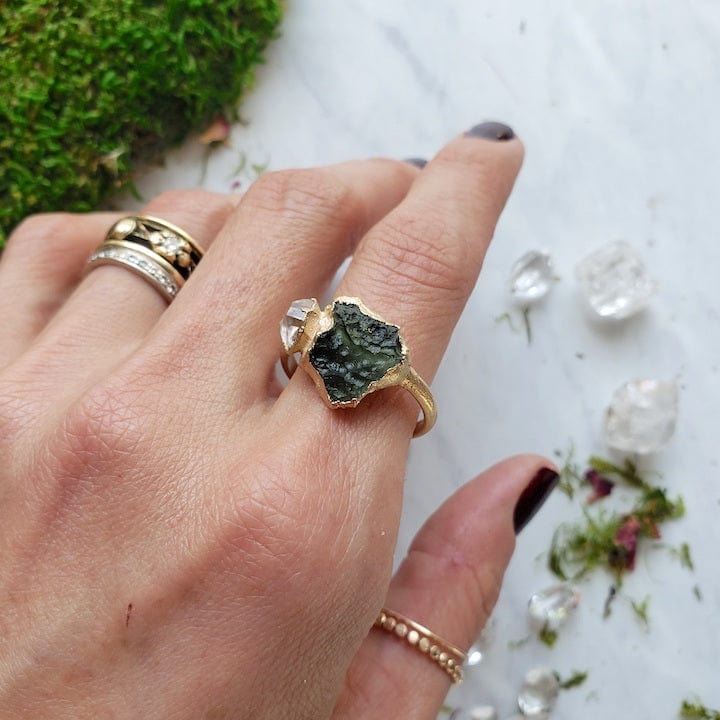 How do I know my ring size?
I have attached a ring sizer sheet you can print on a regular 8.5" x 11" piece of paper. you can either measure your finger or one of your rings.
1. go to link Ring Sizer
2. open the image, once opened, right click it to save to your desktop.
3. Be sure to print full size 100% and check the measurement tool with the ruler in the lower left corner.
Print The Ring Sizer Sheet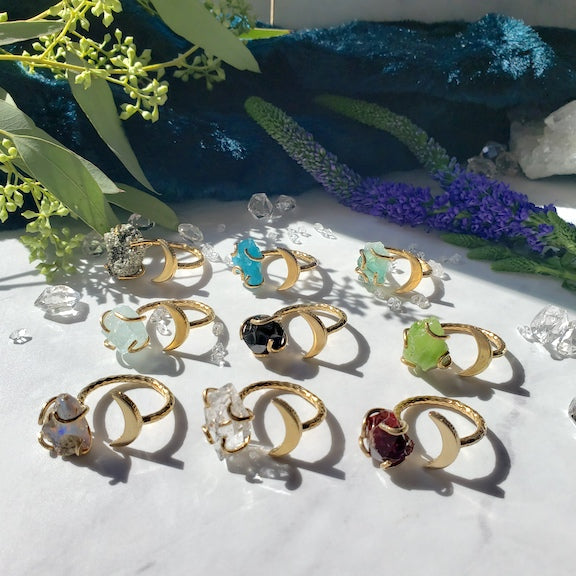 What are ring bands made of?
The Gemstone Moon rings are 18k gold plated Brass.
Sculpted Copper Electro-formed rings are made in copper with an 18k gold overlay.
Shop Rings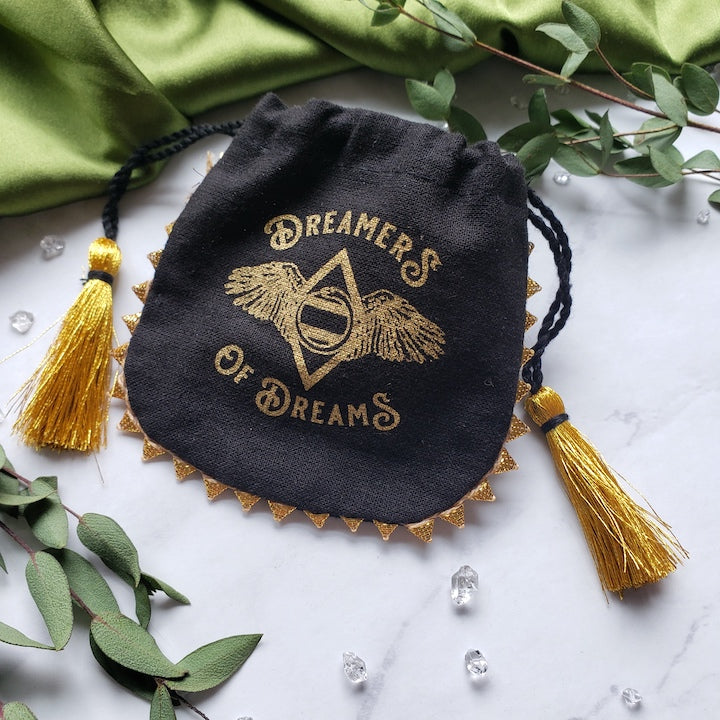 How quickly do I receive my order?
In Stock Orders are typically processed in 3-7 business days and shipped either with USPS Ground Advantage or USPS Priority 3 day shipping .You will receive a tracking # once shipped.
Made to order items take an additional week.
Custom Orders take an additional 4 -8 weeks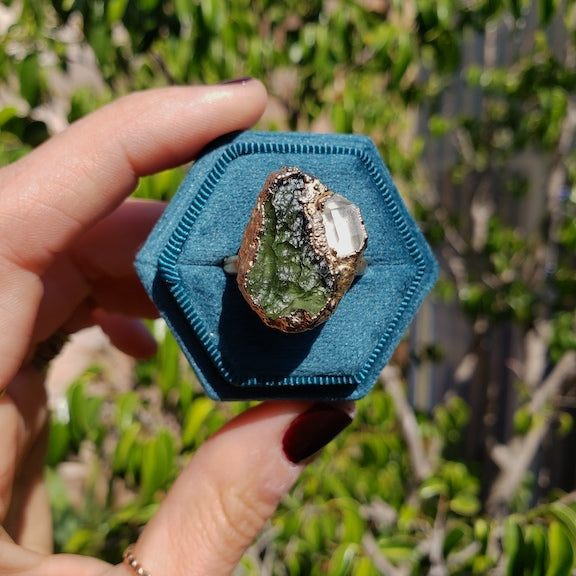 Can you make a custom piece for me?
I love working with my clients to create custom and powerful pieces they can't find anywhere else.
The process is easy, we start with a design consultation and take it from there.
Start by filling out the Custom Work Request today to find out more info.
Let's start the conversation!
Custom Order Info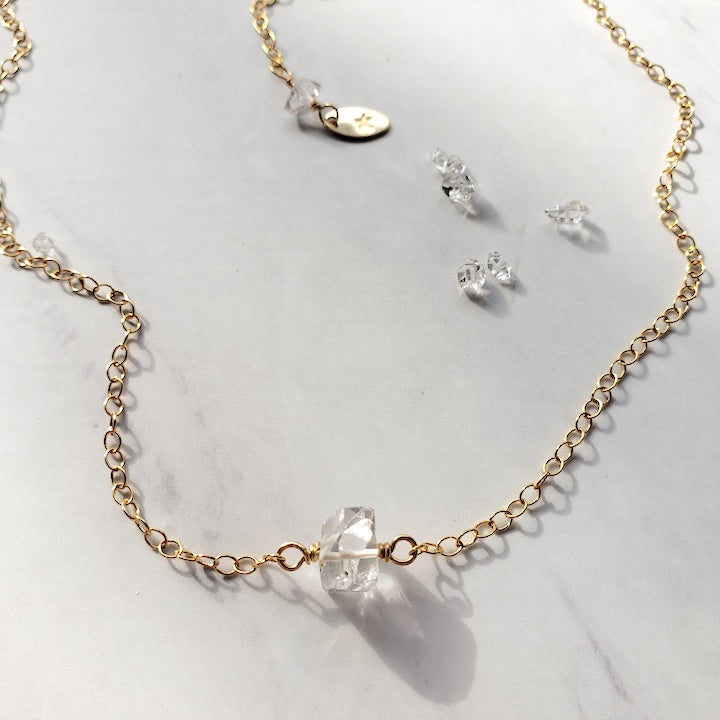 Do you ship Internationally?
Yes absolutely! to most of the world.
All International orders get shipped via USPS priority with tracking.
We are not responsible for any customs or duties in other countries.
Add your item to cart, to see your info
Shop New Releases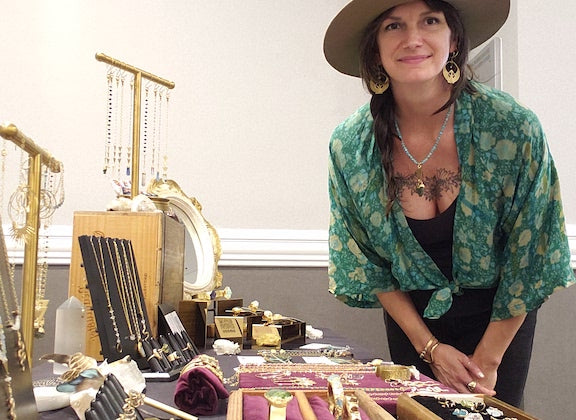 Do you do In Person Events?
Yes Come See Me!
Every year I do a handful of events like the Crystal Fair in San Francisco, Headwest Marketplace, Psychic Faire and additional pop ups. Check the Events Page
Event Schedule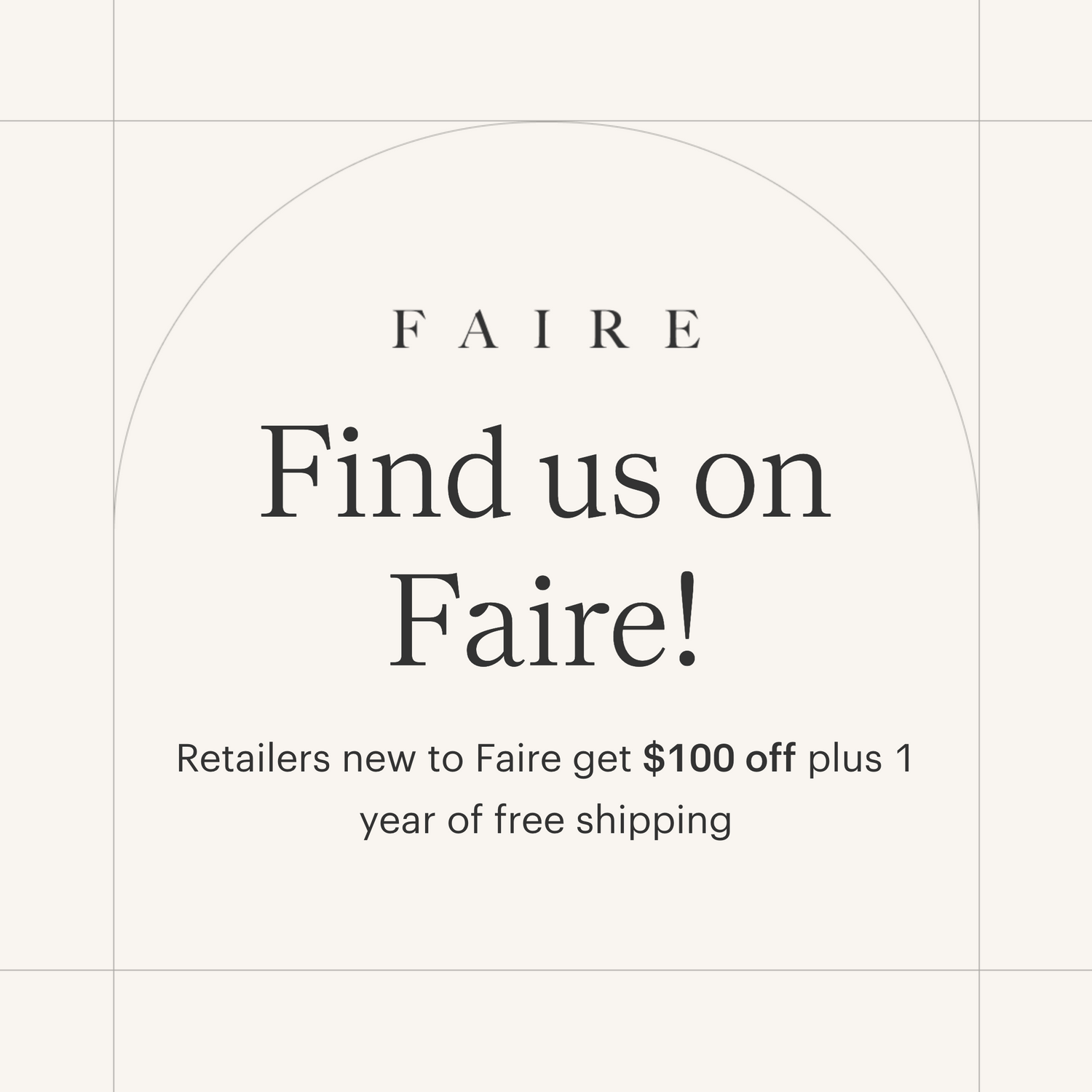 Do you offer wholesale?
Yes!! Join dozens of other amazing retailers worldwide offering Dreamers of Dreams Jewelry and Home Decor.
I sell through the convenient wholesale platform FAIRE
Shop Wholesale on FAIRE
Where does the Saying " Dreamers of Dreams" come from?
You may have heard it before, or it sounds vaguely familiar...
"We are the Music Makers, and we are the Dreamers of Dreams"
Most people recognize it from the original 1971 Willie Wonka Movie staring Gene Wilder based on the book written by Roald Dahl.   
Roald used the quote found in this old poem~"We are the Music Makers, the Dreamers of Dreams" by Arthur William Edgar O'shaughnessy1844-1881
Read the Poem here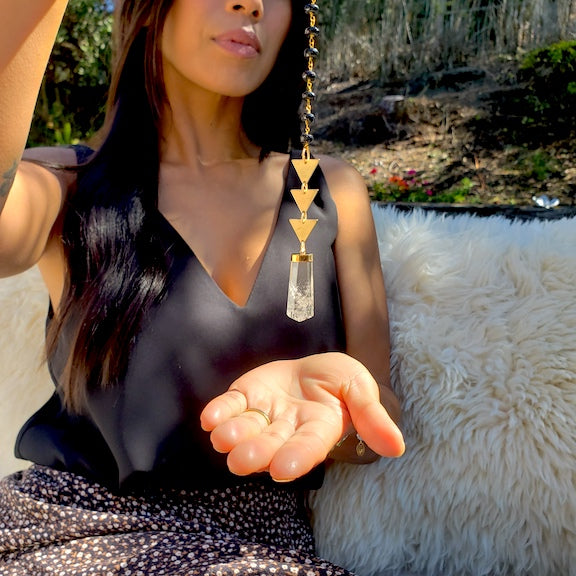 What is a Pendulum?
Pendulums are divining tools used for answering Yes or No questions.
It is commonly thought that the guiding energy is coming from either your own intuition, spirit guides, angels, ancestors etc.
Read more about how to use a pendulum in our guide.
Pendulum Guide 101