Learn how to layer your necklaces for a rich and flowing style.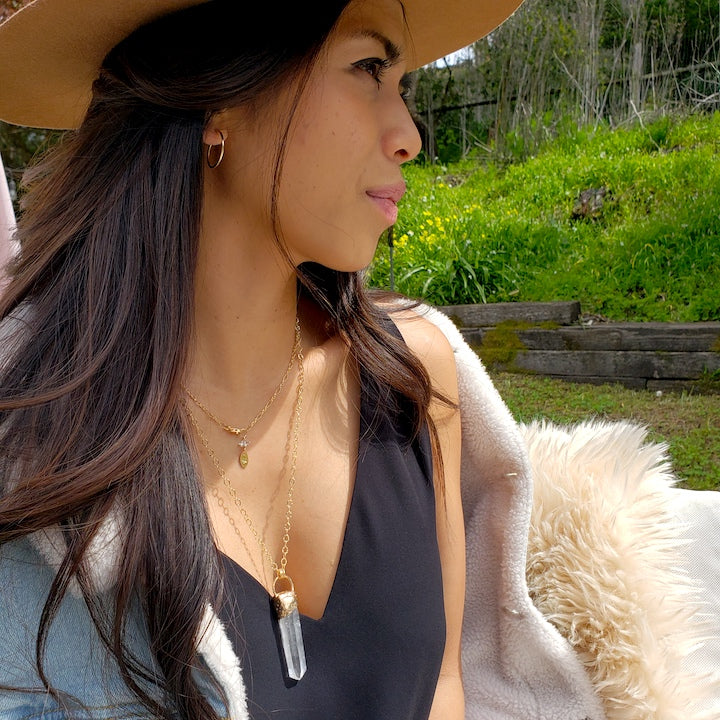 FOCAL POINT
Here are some tips on how to layer your necklaces and other jewelry pieces:
Start with a focal point: Choose a statement piece or a pendant necklace that will serve as the focal point of your layered look. This could be a necklace with a larger pendant, a unique design, or a piece with sentimental value.
Shop Statement Pieces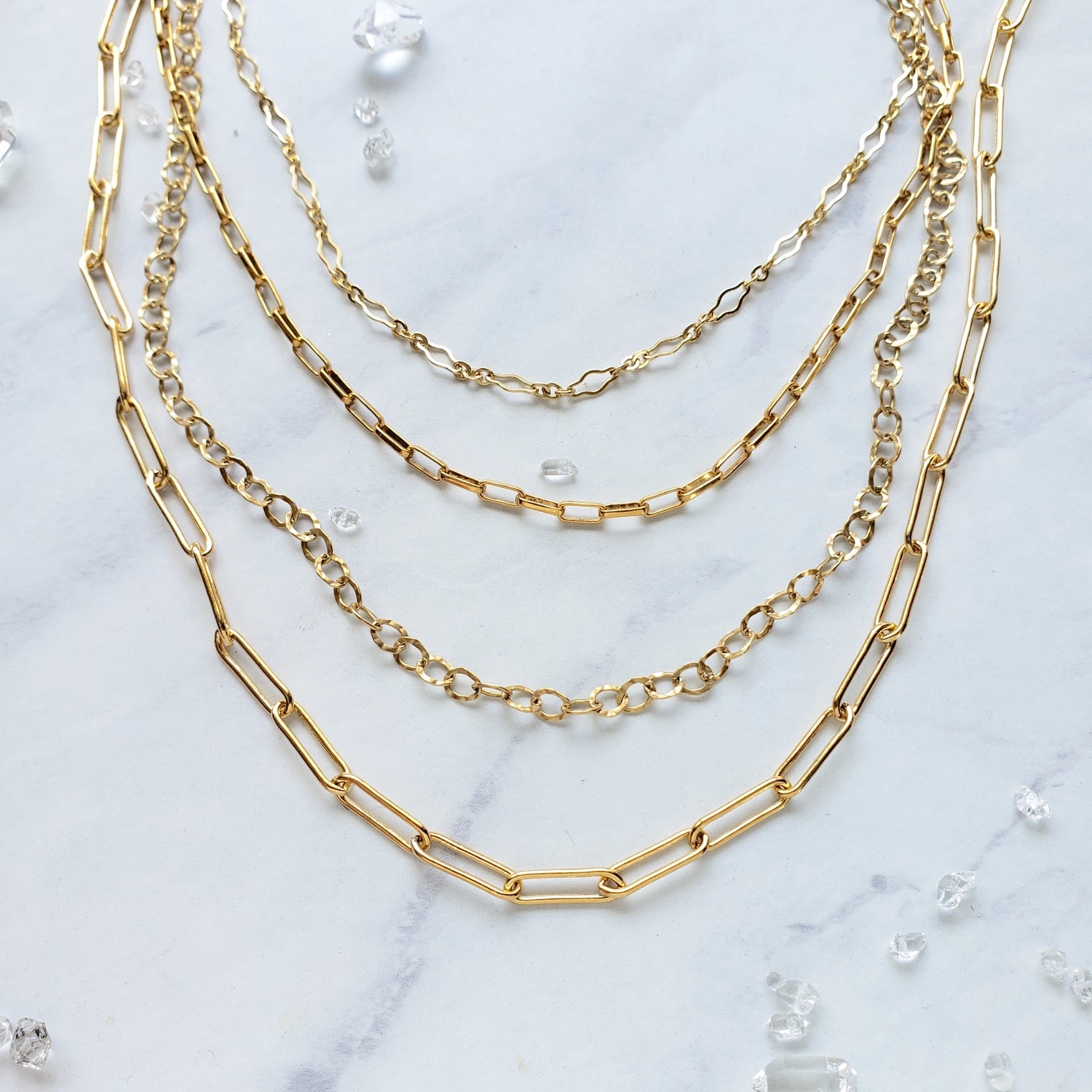 VARIED LENGTHS
Vary the lengths: Select necklaces of different lengths to create depth and visual interest. Layering pieces with varying chain lengths will prevent them from tangling and allow each necklace to be visible.
Shop Chains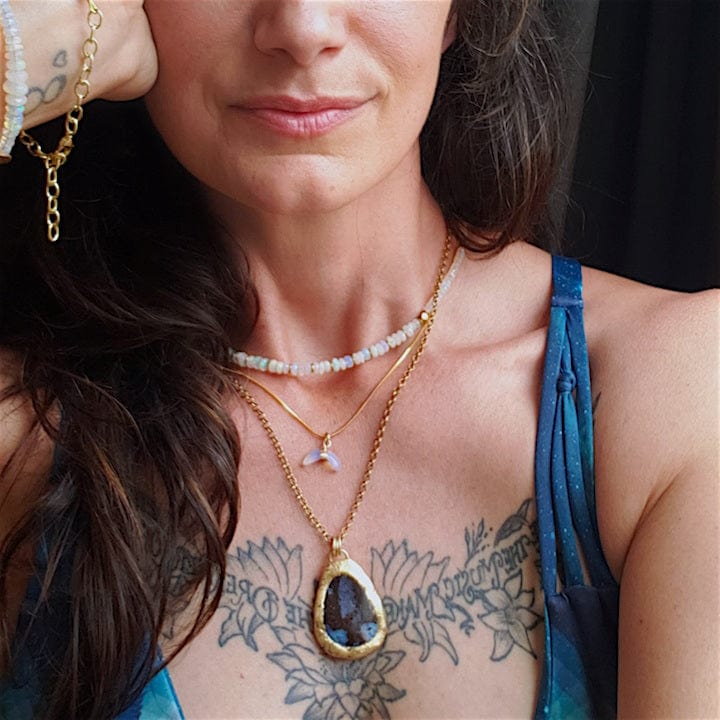 MIX + MATCH
Mix and match textures: Experiment with different textures and materials to create contrast and dimension. Combine delicate chains with chunkier ones, mix metals like gold and silver, or incorporate beads, pearls, or gemstones for added variety.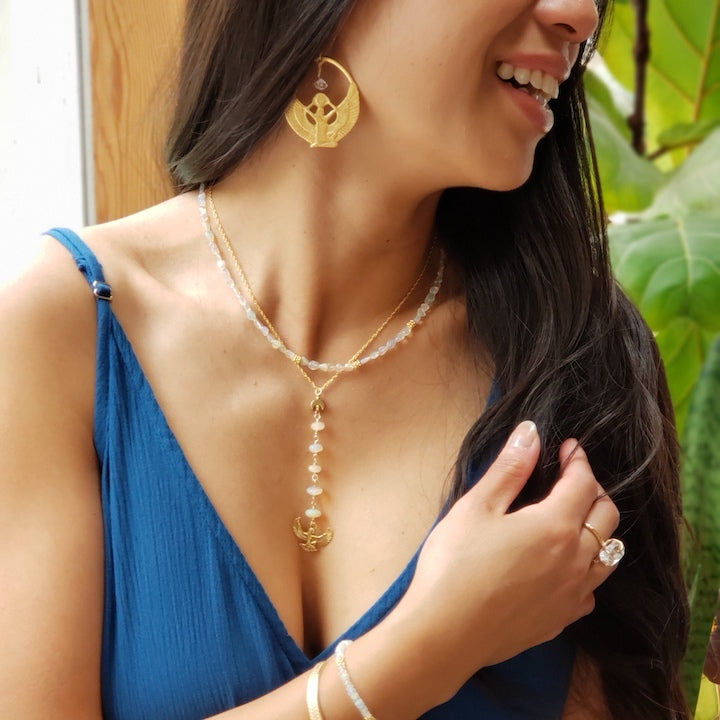 NECKLINE
Consider the neckline: Take into account the neckline of your outfit when layering necklaces. If you're wearing a low neckline, you can go for longer necklaces to create an elongating effect.
Shop ISIS Necklaces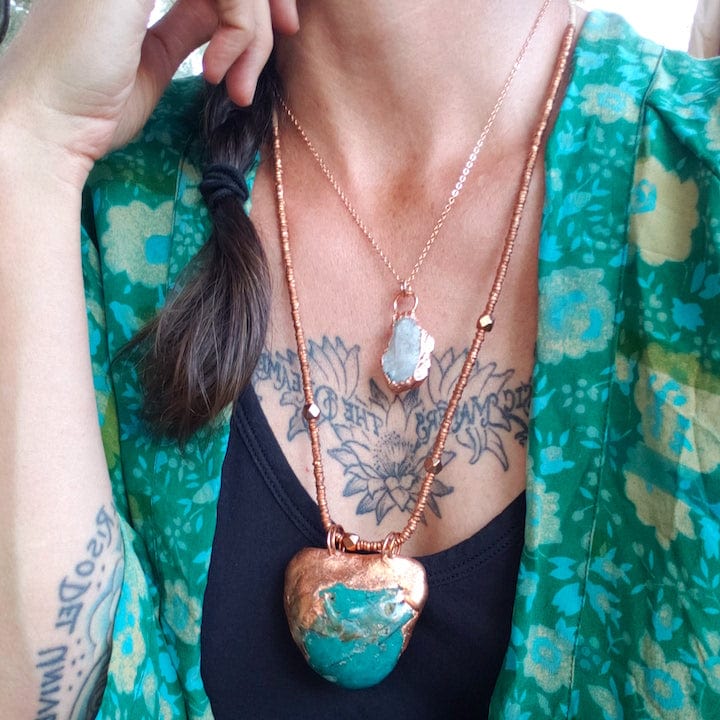 SPACING
Avoid overcrowding: While layering is about creating a curated look, be mindful not to overcrowd your neck and chest area with too many necklaces. Leave some space between each piece to maintain a visually appealing and balanced aesthetic.
Shop New Releases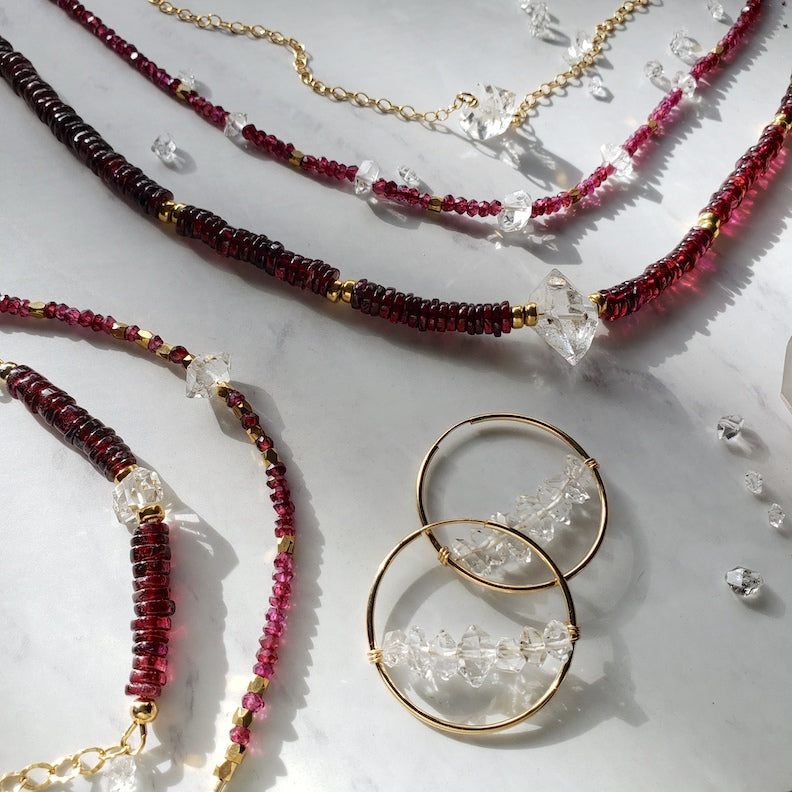 YOUR OWN STYLE
Remember, layering jewelry is all about experimentation and finding what works best for you. Trust your instincts, have fun, and create combinations that make you feel confident and stylish.